NHTSA's 2008 Traffic Data report on Bicycling confirms what I've been saying – CYCLING IS SAFE!
Well, they don't come right out and say that … but… let's look at the numbers.
First, 716 deaths across the country.  Is that a lot?  Of course – ONE is a lot.  However, compared to the 1005 deaths in 1975, that figure is pretty good.  Further, there are a LOT more cars on the road today than 1975 so we're seeing significantly fewer deaths [30% fewer] despite significantly higher "traffic density" [i.e., more cars per square inch]
Second, of those 716 deaths, some 40% occur in THREE states.  The Big Three are Florida [125], California [109] and Texas [53].   In Ohio, we had 17 deaths, or 2% of all cycling deaths nationwide.
Third, alcohol impairment was reported in more than ONE THIRD of all cycling fatalities.  By not drinking and riding, your risk of a fatal bike crash goes WAY down.
Further, most [69%] fatal crashes occur in urban, not rural areas.
So, if you get on your bike in Ohio, take some time to enjoy some of the thousands of miles of great rural cycling roads throughout Ohio and don't have a few drinks along the way your risk of a fatal crash is approaching single digits, I suspect.
ENJOY THE ROADS
Be Careful!
Good Luck and Good Riding!
Steve Magas, The Bike Lawyer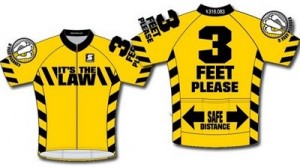 Printed from: https://www.ohiobikelawyer.com/uncategorized/2010/06/2008-statistics-confirm-cycling-is-safe/ .
© 2023.
You can leave a response, or trackback from your own site.
4 Comments »
---
---