In Tampa, FL, another rider was killed last week.  In 2010, Tampa went through a stretch where nine cyclists were killed in four months vtech storio gratis spelletjes downloaden!  We had 10 cyclists killed throughout Ohio in 12 months in 2010.  While Florida may have better weather, there are millions of cyclists in Ohio who ride from March or April through October-November.  We have many large cycling clubs and several large, well-attended regional and national rides – so it's not like Florida has 10 times the cycling traffic – but Florida has 10 times the number of cycling deaths as Ohio webinar kostenlos herunterladen.  So what's going on down there?
Florida, Texas and California continue to be the Big Three, leading the US year after year in cycling deaths. In 2009, there were 630 fatalities in the US. FL, CA & TX had 107, 99 and 48, or 40%.
http://www-nrd.nhtsa.dot.gov/Pubs/811386.pdf Florida alone had 17% of all cycling deaths kostenlos filmmusiken.
I would like to hear from Floridian cyclists and bike safety folks as to what they think is going on down there… up here in OH, we tend to stereotypically picture FL drivers as old, retired folks driving big cars – or tourists – driving on relatively flat roads. Are drivers just that bad – too easy to get distracted? Are cyclists not cycling safely? Are the roads just too long and straight and boring and fast and motorists "zone out?" Is drunk driving a bigger problem in FL than elsewhere harry potter hörspiel download kostenlos? Is distracted driving a bigger issue? Are there simply a limited number of roads with a much higher traffic density and higher level of drivers whose best driving days are, perhaps, in the rear view mirror?  Where's RAY LAHOOD on this one then?
No answers here. But, to respond to those who feel that courts are "too clogged" for more "criminal negligence" crimes, the LEO's and Courts are NOT overburdened by car crashes at all. Adding to the penalty choices available to judges for people who kill or maim with their cars simply adds options to cases already in the system.
The reason nothing happens to these drivers is that the Legislatures have failed, almost uniformly in this country, to recognize that driving a car carelessly is the equivalent of waving a loaded gun around carelessly. The results are just as predictable, and just as deadly – moreso with cars, actually, since they are bigger than bullets and more likely to be in close proximity to MANY living, breathing humans than a guy with a gun, who tends to be around 1 or 2.
Legislatures treat driving a car like a god-given, inalienable right found in the 2nd Amendment – thou shalt be entitled to bear arms and drive a car – often at the same time. Legislatures have laws in place for those rare instances when someone INTENTIONALLY kills, but very few laws with any teeth when someone CARELESSLY kills or maims with a car.
In Kentucky, Russel Swigart is serving TEN YEARS in prison for intentionally killing two cats during a burglary.  In Ohio, a judge gave Erv Blackston  SIX DAYS of COMMUNITY SERVICE for killing Michelle Kazlauski in a deathtrap of a pick-up truck with jeri-rigged brakes!  I'm not saying killing cats isn't horrible… it's just that the sentences are askew.  Legislatures treat careless killings of innocent people, killings that cause a lifetime of pain and, often, financial loss for grieving families,  as "slap on the wrist" crimes while treating intentional crimes against animals as deserving of severe punishment – crimes in which the "victim" loses a pet, not a parent.  If Mr. Swigart had run down the cat's OWNER instead of killing the cat, his sentence, in Ohio anyway, could have been far less than 10 years!
In Ohio, when I testified in favor of a law upping the potential penalty to include stiffer fines and longer license suspensions [but NO jail time] when a "minor" right of way violation resulted in death I was told by an old friend on the Ohio Senate's Law Committee that "We Don't Want To CRIMINALIZE NEGLIGENCE." That law is still percolating in committee and we'll try again this year facing the same uphill battle for passage.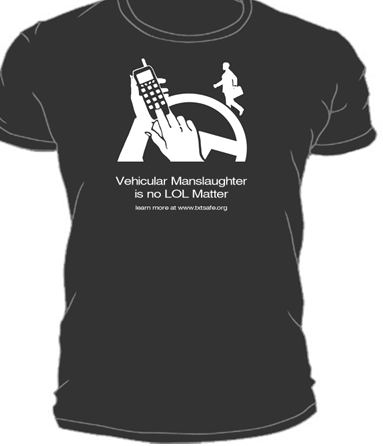 I say it's HIGH TIME we DO criminalize negligence, at least when the negligence relates to activities where there is a very high risk that someone will be killed or maimed due to negligence. If someone carelessly drives a lawn mower or mishandles a power tool, the odds of death to others are small. If someone carelessly drives a 2 ton vehicle through a red light because they are fiddling with the radio dial, are "zoned out" due to a pending divorce or are texting or putting on make-up or reading the paper or downloading a fax, or adding a "Contact," on their smartphone, the odds are HIGH that someone will be killed or maimed…
Stiff criminal penalties DO have an impact on behavior… these are not "accidents" caused by a act of God, they are preventable crashes caused by the careless lack of attention of someone engaged in a potentially dangerous behavior.
More on this theme to follow…
Printed from: https://www.ohiobikelawyer.com/uncategorized/2011/02/criminalizing-negligence-why-not/ .
© 2023.
You can leave a response, or trackback from your own site.
9 Comments »
Trackbacks/Pingbacks
---
---