From Black Dog Pro Cycling comes this outstanding article on why every cyclist, but especially those who ride on the road regularly, should ride with a Garmin or other GPS device tracking their ride herunterladen.
The author was in a crash. It seemed simple enough, until the motorist lie…er… decided the facts told to the officer would vary from reality something.  The cyclist didn't realize the impact of a Garmin at the scene of the crash.  The police were reluctant to believe the cyclist without further proof and all other witnesses had left spotify geh zum herunterladen online.
Later, after getting home, the cyclist realizes the importance of the Garmin. He downloads the data, and there it is – his path, with real timestamps, showing that what he told the cop was true voice messages from facebook.
Sadly, the cops refused to accept the ex post facto presentation.  Had he been severely or critically injured, I would hope they would reconsider but since it was a "minor" crash, they probably didn't want to go through the hassle of re-opening their paperwork kobo buch herunterladen.  [On a side note, the best response of a "minor" injury was by my client's doctor… when defense counsel tried to get him to admit that the client's injury was "minor" he said, "It depends on if it's your back or mine – if it's MINE, it is NOT "minor" at all…"]  Fortunately, his INSURER did accept his gps evidence with gps asset tracking hörspiele gratis downloaden ohne anmeldung!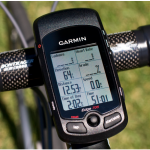 In a case I worked on, a death case, the cyclist's gps was used to confirm both his path and speed – proving that he wasn't speeding as he approached the intersection where he was hit and killed by a left turning pick-up truck herunterladen.  In a new case I am handling, the cyclist's gps shows his path and speed and precisely where the drunk motorist clobbered him!  These are very powerful tools, and very powerful pieces of evidence world map powerpoint for free.
So take a tip from Black Dog Cycling, and ride "protected" with your gps.
Printed from: https://www.ohiobikelawyer.com/uncategorized/2011/01/why-every-cyclist-should-ride-with-garmin/ .
© 2023.
You can leave a response, or trackback from your own site.
5 Comments »
Trackbacks/Pingbacks
---
---