wallpaper live downloaden
Many cyclists oppose helmet laws.  I am certainly one.  Without going into the whole debate here, I just don't like the "gummint" telling me what type of HAT to wear when I chose to become a legitimate user of the public roadways.  No one tells a motorist that she/he has to wear a Kevlar suit or a helmet and there are 30,000+ motorists and passengers killed each year and far less than 1000 cyclists Lego ninjago shadow des ronin free download.
Here's a cartoon from Yehuda Moon which gives one  perspective…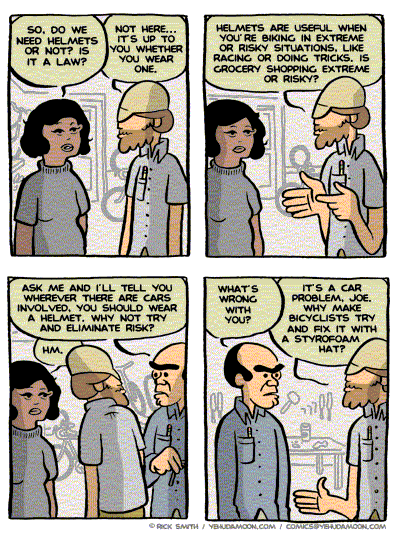 I love that line – It's a CAR problem… why make cyclists fix it with a Styrofoam hat?? herunterladen?
Steve Magas
The Bike Lawyer
Printed from: https://www.ohiobikelawyer.com/uncategorized/2009/09/helmet-law-its-a-car-problem-not-a-bike-problem/ .
© 2023.
You can leave a response, or trackback from your own site.
12 Comments »
---
---