THREE CRIMINAL CASES SET FOR TRIAL IN FEBRUARY
I am well into researching my Report on All Ohio Cycling Fatalities www.kostenlos musik herunterladen.  Part of the report will be tracking any criminal cases arising from the crashes.  THREE of them are set for trial in February, 2011!
-Pat Hovan, the 24-year old man accused of running into, and killing, James Chapple, an avid cyclist, in Brunswick, OH on July 5, 2010, was charged with Vehicular Manslaughter, a 2nd degree misdemeanor irfanview plugins deutsch kostenlos. His case is set for a jury trial on February 3, 2011 in Medina Municipal Court.
==============================
-Ervin Blackston's trial on Vehicular Manslaughter charges in Hocking County for causing the death of Pelotonia rider Jennifer Kazlausky is set for February 11, 2011 sims 3en kostenlos. Blackston admitted to police that he had replaced the brake lines the day before the crash. Police found the brakes on Blackston's pick-up to be inadequate bubble witch saga 2 kostenlos herunterladen.


==============================
-Ed Miller, charged with aggravated vehicular homicide for the death of popular Columbus, Ohio cyclist Steve Barbour in July 2009, is finally set to go to trial on Valentine's Day, 2/14/11 fortnite free download chip. Police claim Miller's  BAC was in excess of 0.08% – the legal limit in Ohio. Miller's passenger was a popular local TV personality, Gabe Spiegel, who told police he was "texting" at the time of the crash… he also told police that Miller had "maybe 3-4" drinks several hours earlier… testimony which, in my opinion, just doesn't jive with forenic toxicology or reality when the police report indicates that he tested at more than 0.10% BAC after the crash… Spiegel's description of the accident was –  "All of a sudden WHAM!"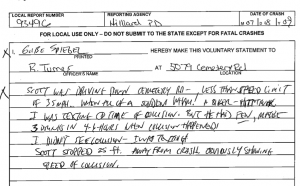 Should be a very interesting month to track the criminal cases of folks who allegedly ran down, and killed, cyclists in Ohio mp3 bestand downloaden van youtube.
Printed from: https://www.ohiobikelawyer.com/bike-law-101/2011/01/criminal-trials-of-motorists-who-killed-cyclists-will-make-february-very-interesting/ .
© 2023.
You can leave a response, or trackback from your own site.
1 Comment »
Trackbacks/Pingbacks
---
---