WHAT DO THE NUMBERS MEAN?
Every year since 1993 NHTSA has published a series short papers outlining statistics for a variety of crashes.  These include
–  Bicycles
– Motorcycles
– Pedestrians
– Alcohol issues
– Large Trucks
– School Transportation
– Young Drivers
and more… android sprachen herunterladen installieren. you cand find these papers and read them yourself here ik kan fortnite nieten pc.
These "Traffic Safety Facts" put some numbers out there for folks to think about.  For example, the 2008 Data indicates that
– 53,000 cyclists have died in traffic crashes in the US since 1932 skibo spielen kostenlos download.
– 332 cyclists died in 1932, which accounted for 1.3% of all traffic deaths that year.
– 716 died in 2008 – or roughly 2% of all traffic fatalities for free.
– 1003 died in 1975 – the worst year ever for bicycling fatalities.
– The 716 fatalities in 2008 was 6% LOWER than the 760 who died in 2007 and a almost THIRTY PERCENT less than the 1003 who died in 1975 sendung aus ndr mediatheken.
– DRUNK CYCLING continues to be a problem, much to my amazement.  26% of the 716 cyclists killed in 2008 had blood alcohol levels at 0.08% or higher, making them legally "intoxicated" for DUI purposes navteq karten kostenlosen.
What does this mean?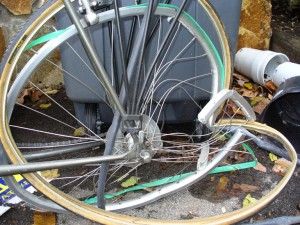 To me, it means that cyclng is SAFER THAN EVER arte beiträge downloaden. Bikes are outselling cars, but bike fatalities are going DOWN.  Further, the alcohol component, while baffling, tells me that serious cyclists are safer than ever.  No serious cyclist gets drunk and goes out for a ride.  My unresearched, seat-of-the-pants, before breakfast suspicion is that a close look at those drunk cyclist deaths would reveal that some/many of the drunk cyclists were once drunk MOTORISTS who changed their vehicle of choice, but not their habit of drinking and driving series complete staffeldownload.
So, GO RIDE A BIKE folks… it's safer today than ever before!
Steve Magas
The Bike Lawyer
Printed from: https://www.ohiobikelawyer.com/bike-law-101/2009/10/nhtsa-bike-motorcycle-statistics/ .
© 2023.
You can leave a response, or trackback from your own site.
6 Comments »
---
---